Doing a search for "restaurants" along Manchester in the Grove, I stumbled upon what I believe is a new feature of Yahoo! Maps: neighborhood boundaries.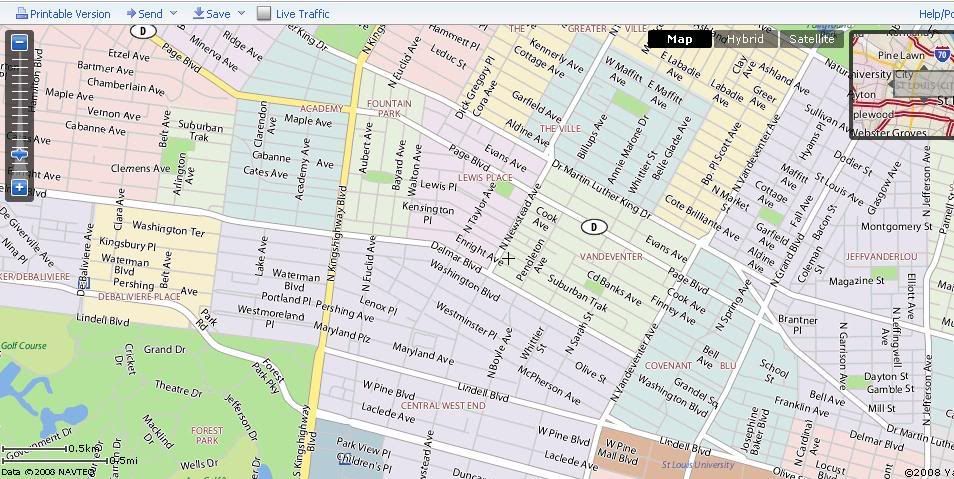 Amazing!
For good measure, I checked Chicago and New Orleans to see if their nabes were so gracefully displayed as well. Indeed, Chicago's Wicker Park and New Orleans' Treme are featured alongside their respective neighborhood neighbors.
I used to despise Yahoo Maps. Their previous role seemed to be almost making Google look like a godsend in comparison. I still enjoy Google Maps (much quicker and more reliable), but Yahoo is on my radar.
Check it out
.