These are Missouri's first concrete block houses, all constructed between 1905 and 1906. All of them are on the 1200 block of Goodfellow or the 5700 block of Julian in the City's West End neighborhood.
I would recommend reading the
National Register nomination
(from whence these pictures came) for some invaluable history about concrete block construction in Missouri and St. Louis.
The pictures are from the late 1980s; at least one of the homes has suffered damage from a fire since. The second photo of the set (of 1200 Goodfellow looking northeast) has lost one of its buildings to demolition, confirmed via
Maps.Live.Com's
bird's eye view.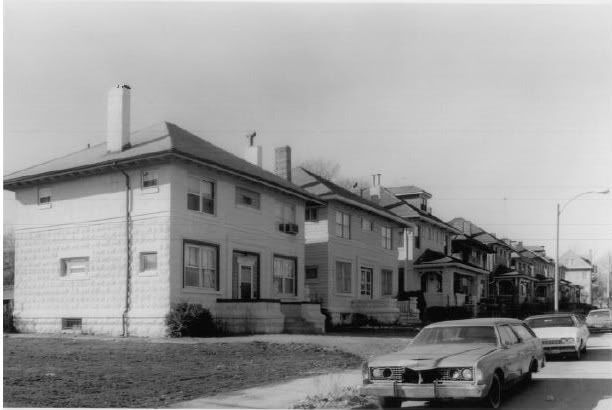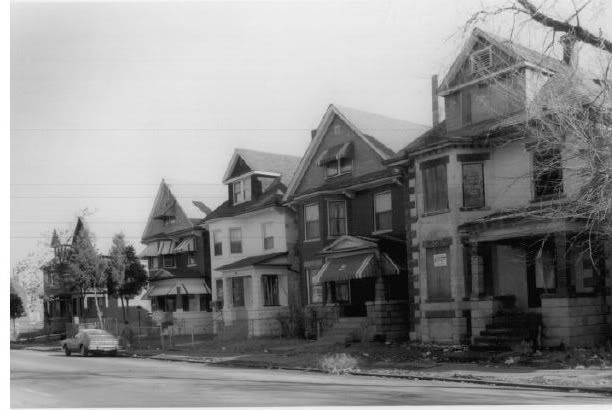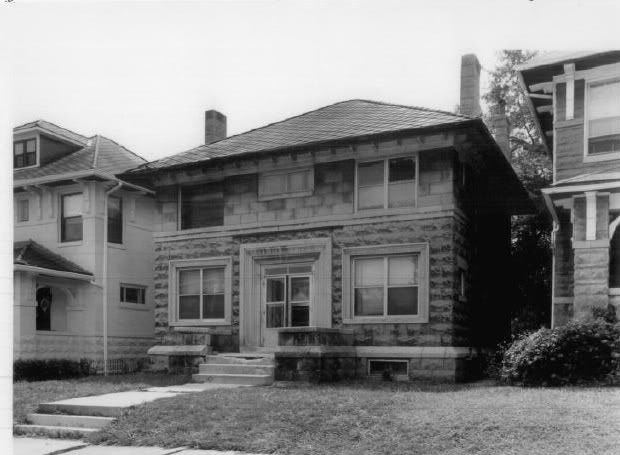 Luckily, the row of Concrete homes on Julian looks mostly intact.
Another great historic resource the city should be guarding with all its political might and yet, look at its condition. Then consider that this is a well maintained district in comparison to demolition-happy
Ville
,
Murphy Blair
, and
Hyde Park
. Of course, it's one block, and it's later construction than the majority of the contributing resources to those districts.
The
West End
has not been totally isolated from the remarkable turnaround of the
East Loop
just to the south: near whole blocks of new homes have been erected just north of Delmar in the past couple years. While it's nice that a middle class demographic seems interested in the homes, it'd be even nicer if somehow the spirit of the Concrete Block District (its bold new take on homebuilding at the turn of the century) could have graced the new construction of this century. Instead, vaguely "
Colonial Revival
" styles dot the cityscape.